Music On the Erie Concert Series
Brought to you by:
The Greater Newark Chamber of Commerce and Erie Canalway National Heritage Corridor
These events will not be cancelled!!!!
They will be moved if there is a concern with the weather and decision will be made by 3 pm.
All weather relocations will be held at the First Glass Wine Bar located at Doug Kent's Rose Bowl Lanes (725 W. Miller St)
June 25th
Creekhouse Blues Band
Sponsored by Reliant Community Credit Union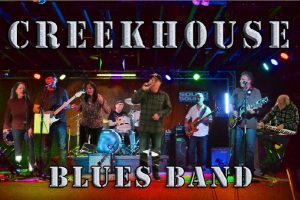 "Creekhouse Blues Band plays Blazin' Blues & Hot Rock from Tom Petty, Allman Brothers, Clapton, Doors, Santana, Tedeschi Trucks, SRV, Delbert McClinton, and KWS to keep you on your feet. Based in Rochester, NY."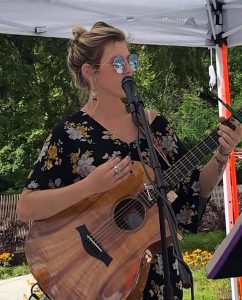 Xarika
Sponsored by Newark McDonald's
MOVED TO FIRST GLASS WINE BAR at DOUG KENTS ROSE BOWL LANES!!!
Xarika is a local Finger Lakes gal that sings a variety of cover songs ranging from the 70s to today, with her own sweet personal twist! She has been playing acoustic guitar for about 15 years now, with Stevie nicks, Jewel, Alanis Morsette as her biggest inspirations. This is a show is one you aren't going to want to miss
Sponsored by:
Jan Hence of Howard Hanna Real Estate on July 9th
Tradition Chevrolet on August 27th
www.marbletonesmusic.webs.com
The Marbletones call themselves a Classic Rock band, but that doesn't tell the whole story. Right next to Tom Petty, you might find Elvis Costello. The Talking Heads, John Hiatt and the Jayhawks are mixed in with the Beatles and the Stones. Other artists covered are Van Morrison, the Kinks, the Stray Cats, and Weezer. You might hear Lynyrd Skynyard after Lou Reed, or David Bowie after Stevie Ray Vaughan. What you can be sure of is great songs done well. Each performance is a little different from the last, and the mix is always fun to listen (and sometimes dance) to.
July 16th
Roll the Dice
Roll The Dice band is a classic rock blues rock band we've been established banned for over 11 years we've entertained many great audiences from the Grapefest all the way to the smallest venue we have music for generations and we are fun to rock with.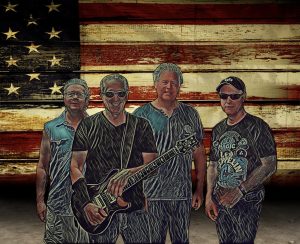 July 23rd
Deja Voodoo
Sponsored by Market Alternatives
Deja Voodoo is a Classic Rock & Blues band that performs in the Greater Rochester NY area.
The band plays a wide variety of Classic Rock & upbeat Blues music by artists such as Bad Company, Tom Petty, Eric Clapton, SRV, KWS, REO, Bon Jovi, Aerosmith, Eddie Money, Skynyrd,,, and much more.
Band members are: Ed Ferantee (Lead Guitar/vocals), Rick Hall (Bassist/vocals), Tom Barnard (Drummer/vocals), Richard Ryan Driscoll (Lead Vocals).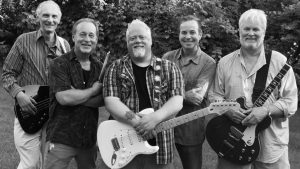 July 30th
Johnny B and the MVP's
Sponsored by:
Ameriprise Financial and the Silver Leaf Financial Group
Ruffalo Appliance and Lagana Heating- AC- Plumbing
John B & the MVPs have been working in the Rochester and Wayne County music scenes for more than a dozen years. During that time, they have been gaining momentum with a carefully-selected song list, leaning heavily on Tom Petty's music as well as other great classic rock and Americana. You won't want to miss this band!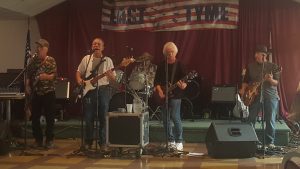 August 6th
The Last Tyme Band
Sponsored by: Clingerman Painting
The Last Tyme Band provides classic rock. The group includes Rich VanHousen: lead guitar/vocals, Pete Kitchen: drums/vocals, Bob Provo: base/vocals, Dan VanHousen: rhythm guitar/vocals, Frank Cateo: rhythm & lead guitar/vocals. This group of musicians has played in a variety of bands such as Chuck Rocker, The Blenders, Tyme Machine, NU Band, Double Vision and Greytones.
August 13th
Nate Michaels
Sponsored by: Doug Kent's Rose Bowl Lanes
Upstate NY born and raised, Nate Michaels has always been a person that strives to be
creative. He has a deep passion for music. He writes his own original music and has it on
platforms such as iTunes, Amazon, and Spotify. A full time musician since 2017, he plays all
over the Finger Lakes Region. Country music is his main focus, but has all kinds of music in his
repertoire ranging from classic rock, to oldies! He also has a unique way of getting a "full band"
sound using live looping, despite being a solo act.
Influences: 90's alternative rock such as the Gin Blossoms, Green Day, and Foo Fighters.
Country music artists such as Kenny Chesney and Brad Paisley have also impacted the style,
and content of his writing.
"I just want to write meaningful music that really catches the ears and hearts of whomever is
listening" ~ Nate Michaels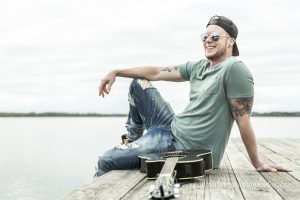 August 20th
Jon Lamanna
Sponsored by: Spinco
Jon is an acoustic solo artist from Seneca Falls, performing a wide variety of music from country and pop, to rock and hip hop. With over 20 years of experience in musical performance, Jon's show truly provides an experience that all ages can enjoy.