Music On the Erie Concert Series
UNDER CONSTRUCTION
Brought to you by:
This event is funded in part through the generous support of the NYS Canal Corporation, the Erie Canalway National Heritage Corridor and the Greater Newark Chamber of Commerce
These events will not be cancelled!
They will be moved if there is a concern with the weather and decision will be made by 3 pm.
All weather relocations will be held at:
June 21st
The Flock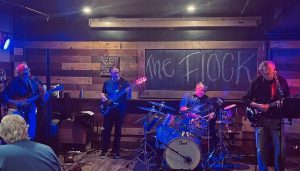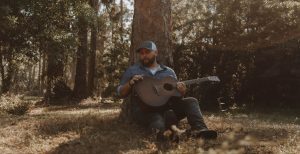 Nate Michaels
Sponsored by:

Reliant Credit Union
Upstate NY born and raised; Nate Michaels has always been a person that strives to be creative. He has a deep passion for music. He writes his own original music and has it on platforms such as iTunes, Amazon, and Spotify. A full-time musician since 2017, he plays all over the Finger Lakes Region. Country music is his main focus, but has all kinds of music in his repertoire ranging from classic rock, to oldies! He also has a unique way of getting a "full band" sound using live looping, despite being a solo act.
Influences: 90's alternative rock such as the Gin Blossoms, Green Day, and Foo Fighters. Country music artists such as Kenny Chesney and Brad Paisley have also impacted the style, and content of his writing.
"I just want to write meaningful music that really catches the ears and hearts of whomever is listening" ~ Nate Michaels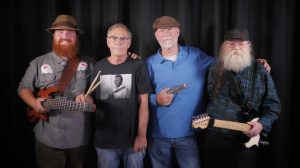 July 5th
The Movers
Sponsored by:

Revive Salon & Spa
Formed over three decades ago in Newark, NY, The Movers have etched their name in the local music scene with their distinct harmonica-driven sound. Shadow, the enigmatic guitarist, crafts riffs that blend seamlessly with the soulful harmonica and vocals of Sean McCue.
Shadow's son, Anson Stiles, lays down a rhythmic foundation, enriching their sound with deep, melodic bass lines. The lineup is completed by the experienced John Chaffer on drums, who brings a wealth of expertise from his time with the late Rochester blues legend John Cole.
Together, The Movers create a dynamic and captivating blues experience, honoring traditional roots while infusing their music with fresh, innovative elements. Their Journey from local renown to being a staple in the regional blues community is a testament to their dedication and raw talent.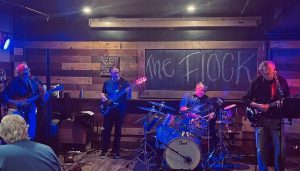 July 12th
The Flock
Sponsored by: Spinco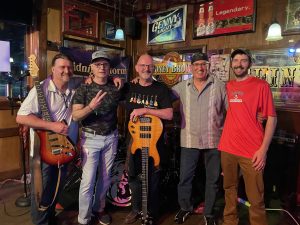 July 19th
Midnight Storm
Sponsored by:

V-Techincal Textiles and First Choice Electric
Midnight Storm plays a wide variety of Classic Rock, Blues Rock, and Southern Rock at many town events, festivals, and establishments in the Finger Lakes region.
We love to play high energy music and have fun!! Join us to hear covers by artists such as Allman Bros, Skynyrd, Marshall Tucker, Santana, Buddy Guy, Joe Cocker, SRV, KWS, Dilbert McClint, Tom Petty, Stones, and much more.
Come on down to dance and rock the night away with us. We are looking forward to seeing everyone again this year!!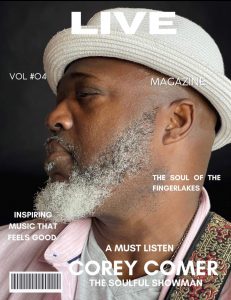 July 26th
Corey Comer
Sponsored by: The Arc
Introducing Corey Comer, singer, songwriter, musician, and producer of original music. He is based out of a small town called Newark NY. but trust me, his voice and stage presence is anything but small. The audience is immediately drawn in from the first note and his lyrics are simply Brilliant. He is influenced by such great soulful singers as David Ruffin of the Temptations, Teddy Pendergrass, Marvin Gaye, Ottis Redding, and Sam Cooke, many of which are covered in his live performances. He quotes "Soulful music has taken a big loss recently with the passing of such great talents as Tina Turner, Aretha Franklin, Bobby Caldwell, and Bill Withers". With such big name drops as these, it's no wonder why they call him The Soulful Showman.
His approach to songwriting is timeless, his sound is breathtaking, and ladies, he's easy on the eyes. From Country, Rock, Funk and Soul, his unique style can be heard distinctly in cover songs or in one of his originals.
He has performed before large crowds in the Buffalo, Rochester, and the Finger Lakes area. The venues are increasing, and his social media fan base is rapidly growing in popularity. Catch one of his live shows, you won't be disappointed.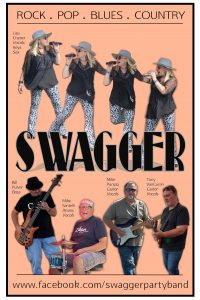 August 2nd
Swagger
Sponsored by: Lyons National Bank
Swagger is a 5-piece party band serving the Finger Lakes and beyond. No strangers to the local music scene, Swagger is a collaboration of seasoned band veterans Lisa Cramer on vocals, keyboard and saxophone; Tony VanCuren on guitar and vocals; Bill Pulver on bass; Mike Santelli on drums and vocals; and Mike Pursati on guitar and vocals. Based out of Wayne County, Swagger offers a variety of musical genres encompassing rock, pop, blues and modern country. Their music is recognizable, danceable, and covers many hits from the 70's to today. Appealing to all age groups, Swagger strives to get their audience on the dance floor while providing musical entertainment that is fun and energetic yet professional. Come get your Swagger on…you won't be disappointed!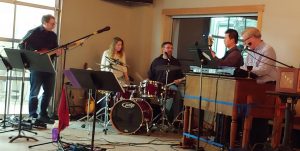 August 9th
Lakeside Sound
Sponsored by:
Food Provided by:
Lakeside Sound is a professional band based out of the Finger Lakes Region of New York featuring Sarah Humphrey (Newark) on vocals, Don Damick (Geneva) on keys, Mike Ciranni (Canandaigua) on guitar, Oscar Yuan (Geneva) on bass, and Bob Humphrey (Newark) on drums. The band performs throughout our region delighting crowds with music from all genres covering the 60's through today! Check us out on Facebook for recordings, photos, dates, and bookings.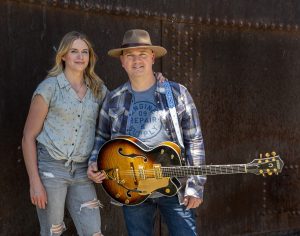 August 16th
Johnny Bauer Duo
Sponsored by:
Johnny Bauer is a touring solo or duo musical entertainer from western NY. He is an accomplished guitarist, singer, and harmonica player. With organic percussion looped from the guitar, this is not your typical acoustic performance. Through intimacy and engagement with the crowd, the audience walks away feeling like old friends.
He incorporates all types of familiar favorites and infectious original songs into his shows, performing soulful Americana in the styles of Country, Blues, and Rock. A sound comparable to Merle Haggard meets Tom petty, mixed with Vince gill.
Duo partner, Nicki Paris, plays bass guitar and sings backing vocals. They have performed at breweries and distilleries throughout the US, including all over the west coast of Florida, as well as at private events. Together they have an electricity that draws the audience in.
Sponsored by:

Tradition Chevrolet, Cadillac, Buick GMC
Food Provided by: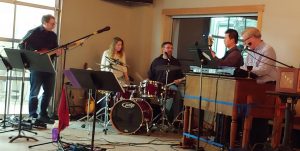 www.marbletonesmusic.webs.com
The Marbletones call themselves a Classic Rock band, but that doesn't tell the whole story. Right next to Tom Petty, you might find Elvis Costello. The Talking Heads, John Hiatt and the Jayhawks are mixed in with the Beatles and the Stones. Other artists covered are Van Morrison, the Kinks, the Stray Cats, and Weezer. You might hear Lynyrd Skynyard after Lou Reed, or David Bowie after Stevie Ray Vaughan. What you can be sure of is great songs done well. Each performance is a little different from the last, and the mix is always fun to listen (and sometimes dance) to.